Introducing Our CrowdRise Campaign for Accessible Surfacing for New Stewart Park Playground
Surfacing is $20 per square foot. Visit CrowdRise to contribute today!
Community Playground Build
It took a city...
Ithaca and Tompkins County regularly appear in "Top 10 lists", often as #1 in various categories.
Most Beautiful City in New York State; Most Livable City in New York State; Best College Town in USA: Best Place to Retire in USA; and most recently, the Finger Lakes region was named Best Wine Region in America.
There is, however, a category not represented above that is far more important to our quality of life — one that wholly defines the very heart and soul of our wonderful community: Most Generous. We are a town whose people care deeply for one another. We give of our time and we financially support dozens of not-for-profits that make life here so rich and fulfilling.
In mid-September, The Friends of Stewart Park, a local nonprofit committed to revitalizing Stewart Park, held a Community Build of the area's first Accessible Playground. For a period of six days, twelve hours a day, and in three shifts a day, over 1,000 volunteers and 45 organizations worked alongside playground design firm Play by Design to create the pre-school sections of a new playground for children of all abilities. This beautifully-designed inclusive playground will dramatically enhance Stewart Park as a regional destination for families, individuals, children of all ages, and visitors.
One thousand of our neighbors, friends, and colleagues, dug, hauled, sawed, measured, drilled, shoveled, served meals, provided child care, shared their tools, and worked as a team to build the pre-school sections of this new play facility in the city's historic lakefront park. And all in the spirit of friendship, camaraderie and generosity.
This build was made possible by all those who supported this project financially. To date, the Friends of Stewart Park has raised over $1.6 million dollars toward an original goal of $1.7M needed to build the complete playground, Splash Pad and new accessible bathrooms. $1M of that is being provided to the City of Ithaca in New York State funding through the efforts of Assemblywomen Barbara Lifton. An additional $100,000 will be required for accessible surfacing, a key component of the new Stewart Park playground, as it allows for wheelchairs and walkers to smoothly move across the playground.
We would like to thank every person who generously gave their time and resources. It is you who make this town the very best place to live. We will continue to invite this big-hearted community to financially support the next phase of the Stewart Playground playground to be constructed in the spring of 2019, as well as subsequent initiatives in the Revitalization of Stewart Park, culminating in 2021.
The list of businesses and organizations who made this week possible follows here. Many others arrived on-site and asked if they could pitch in There was work for all who wished, but we did not in every case record names of the walk-ons. Please know you were equally important and we thank you.
Donation of Materials: Lowes, Cayuga Lumber, Rick's Rentals, Home Depot, A-Verdi, SDM, Enterprise Products, Buzz Dolph, Bellisario
Food Donors: Wegmans, Just a Taste, Gola, CTB/Ithaca Bakery, Wings Over Ithaca, Jimmy Johns, Tops, Boatyard Grill, Pudgies, Ciao, Just A Taste, AGAVA, Neds, The Apple Farm.
Businesses and Organizations
Ithaca Fire and Rescue, Ithaca Professional Fire Fighters Association, William George Agency, Tompkins Trust Company, Ithaca Youth Bureau, City of Ithaca, T.G. Miller, Cornell University, Trowbridge Wolf Michaels Landscape Architecture, Carpenters Local Union #277, IHS Code Red Robotics, Cascadilla Boat Club, Playground Leadership Committee, Habitat for Humanity, Sigma Lambda Upsilon/Señoritas Latinas Unidas Sorority, Inc., Cornell U Phi Sigma Sigma, Racker, Cornell Equestrian, Ithaca Neighborhood Housing Services, Visum Development, Whitham Planning and Design, Cornell NROTC, Miller Mayer, Cornell Women's Basketball, Big Brothers Big Sisters, Cornell Alpha XI Delta, 2018 Miss Fingerlakes Outstanding Teens, The CBORD Group, Discover Cayuga Lake, Cornell Human Resources, Cornell University William T. Keeton House, Cornell Student and Campus Life OVP Teams, Ongweoweh Corp., The Dragon Boat Team, WGA Girls, HOLT Architects, Taitem Engineering, Cornell Lacrosse, Phi Sigma Sigma, William George Agency Volunteers, Alpha Chi Omega, IHS JV Girls Volleyball Team, CFP Care Day, Bethel Grove, Ithaca Crew Team, TST BOCES Staff, CUSD and MBDH, Lambda Upsilon Fraternity, CUBS Group, Cru Cornell, Lowes, Ithaca College Service Saturday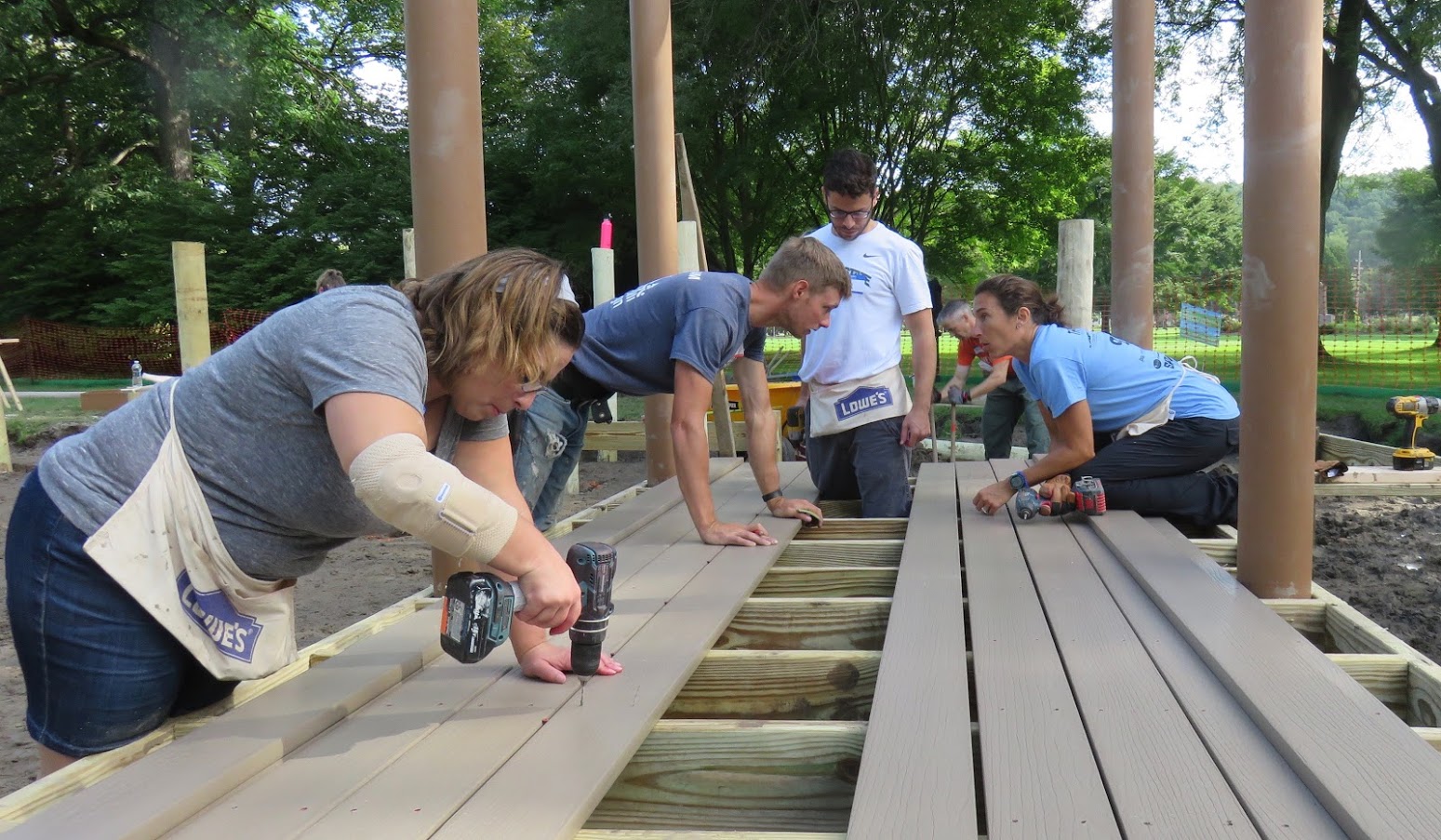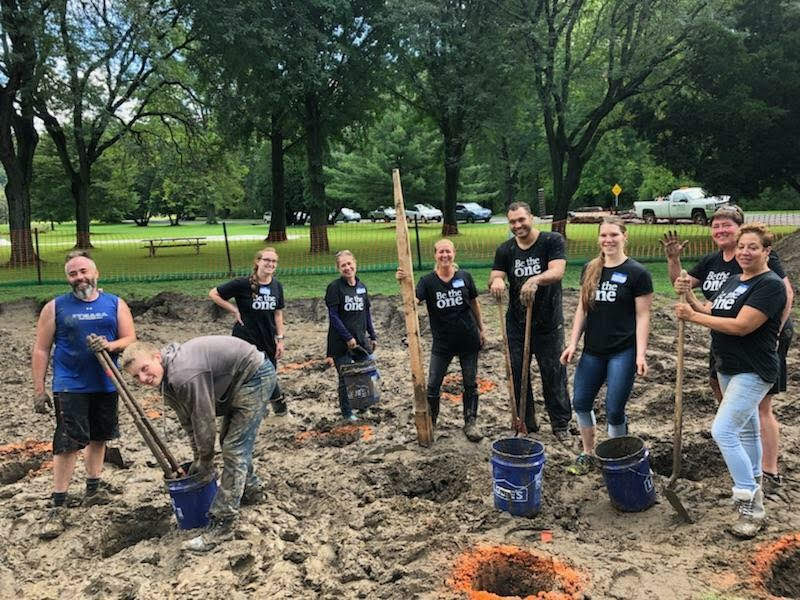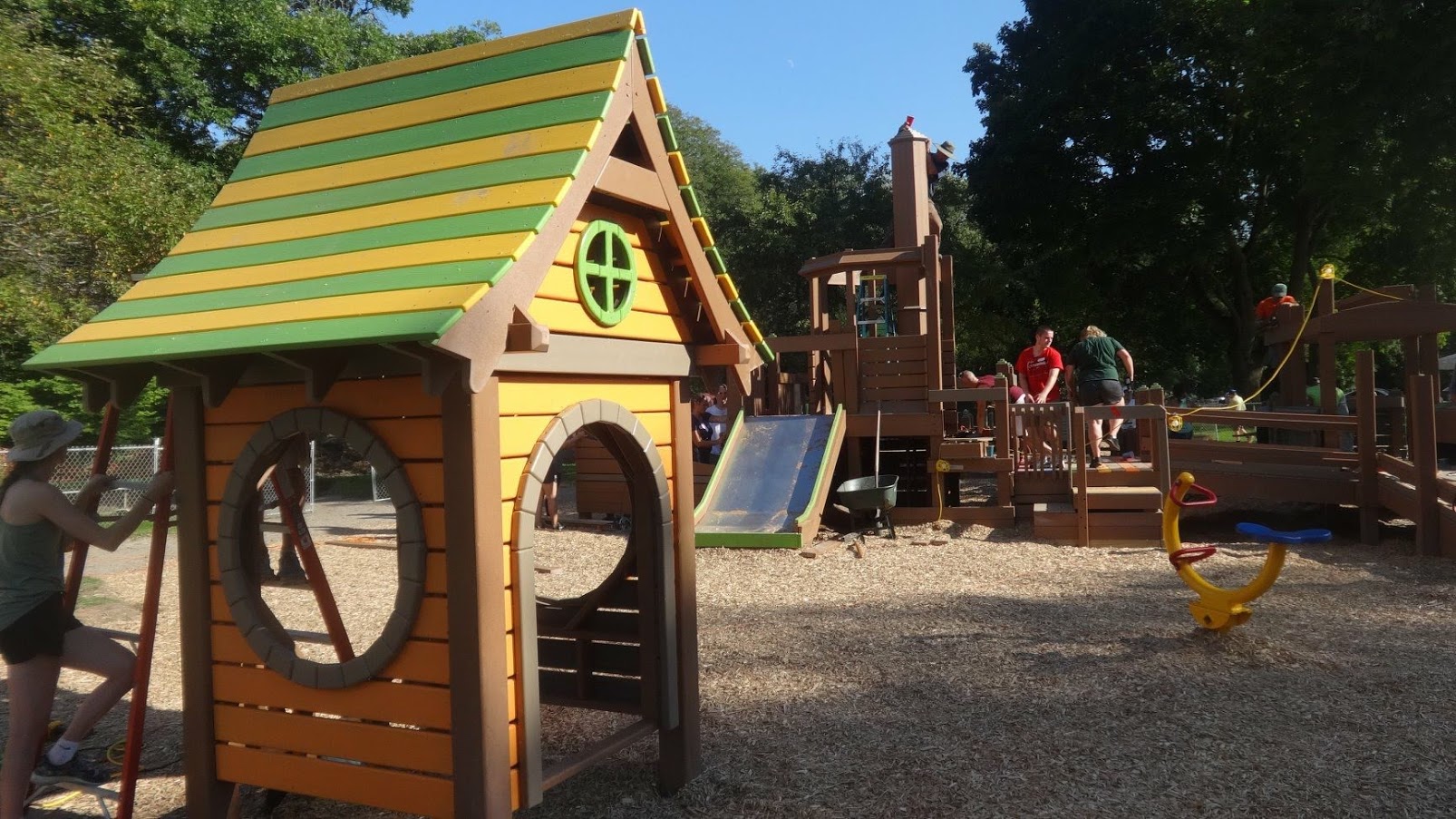 Why Does It Matter?
Traditional playgrounds, Stewart Park's included, can make it difficult or even impossible for children with disabilities or mobility impairments to navigate and use the equipment to fully enjoy their playground experience.
 
The new Stewart Park Playground will be like no other in the region: innovatively and creatively designed, It will be an accessible playground for children of all abilities.