Friends of Stewart Park is an organization committed to ensuring that Ithaca's lakefront park and trail is a beautiful and welcoming destination for everyone to enjoy.
LET'S PLAY!
Construction begins on Phase II of the Inclusive Playground
Friends of Stewart Park is excited to announce that construction has begun on of Phase II of the Stewart Park Inclusive Playground! Outlined in the white dashed line on the site map below, will begin in August or early September and is scheduled to be completed by the end of 2019. A site contractor, Spencieri Ltd. of Syracuse NY, is being hired by the City of Ithaca to construct this second phase of the playground.
This phase of the playground construction realizes many of the accessibility goals FSP has adopted for the playground and includes the following components:
A large, school-age structure with engaging play features and highly accessible, rubber safety surfacing.

A curved and gently-sloped berm connecting the play structure at different elevations, culminating at the Cayuga Lake Overlook.

A protective cover for the Carousel to better preserve this charming 1950 structure which was restored in 2015 by FSP and the City with tremendous community support.

Parking and pathway improvements to enhance access to the playground and adjacent park facilities.
Phase II was designed to so that the existing splash pad could remain operational while the Friends of Stewart Park raises the additional funding needed to construct a new splash pad and accessible bathroom building as Phase III of the Stewart Park Inclusive Playground.
We continue to receive positive and also constructive feedback about Phase I of the playground -- the pre-school age section -- constructed as a community-build last September. FSP is communicating with park and playground users of all ages, who share our goal to create a fun, engaging, and inclusive play experience, to address concerns and improve on certain details. Please feel free to contact us at info@friendsofstewartpark.org or 607-319-4766 with your concerns, suggestions and comments. For more on the playground, visit our Playground For All page.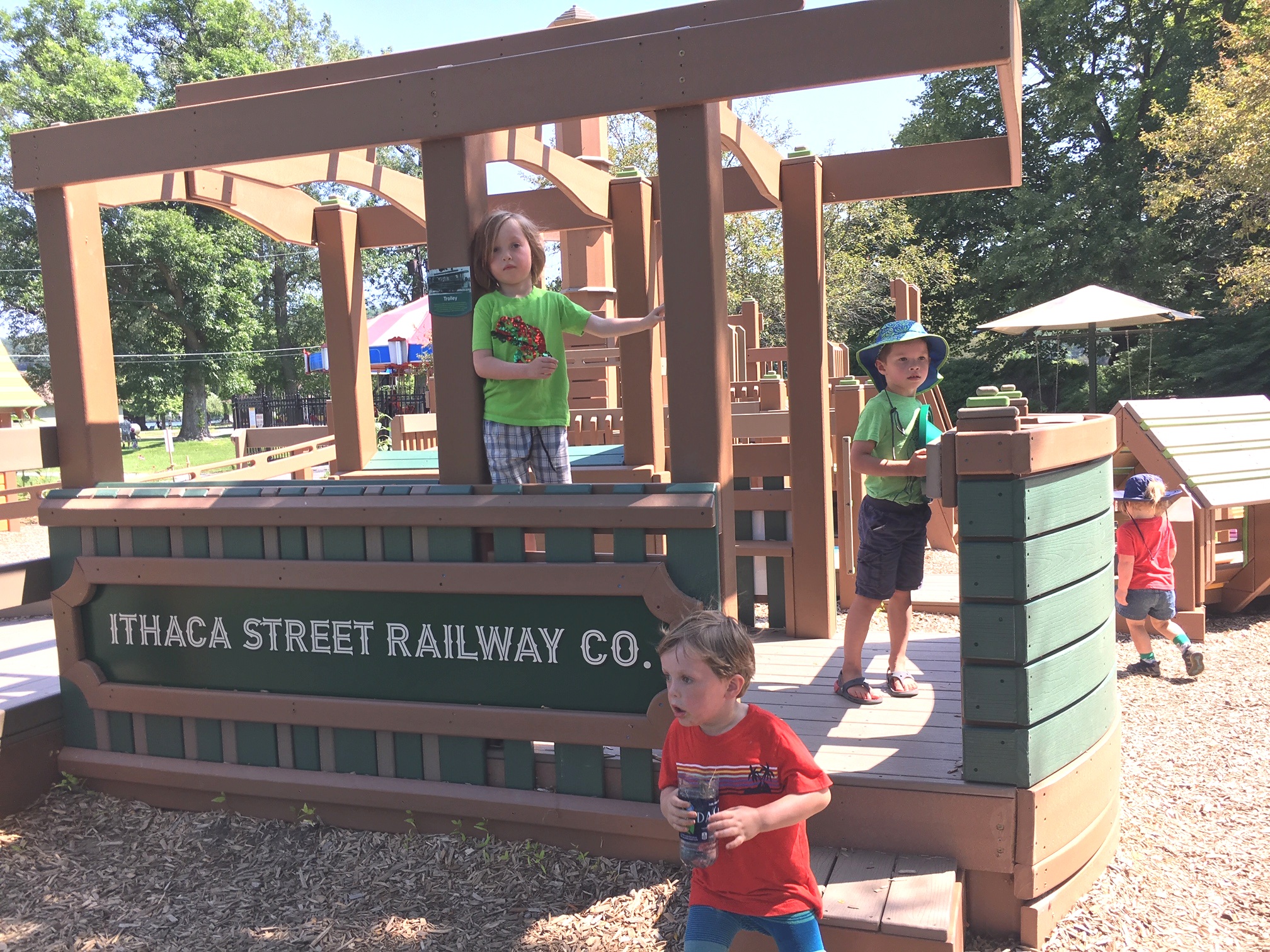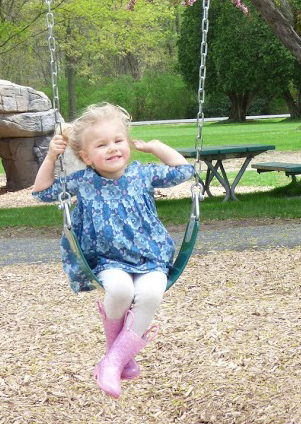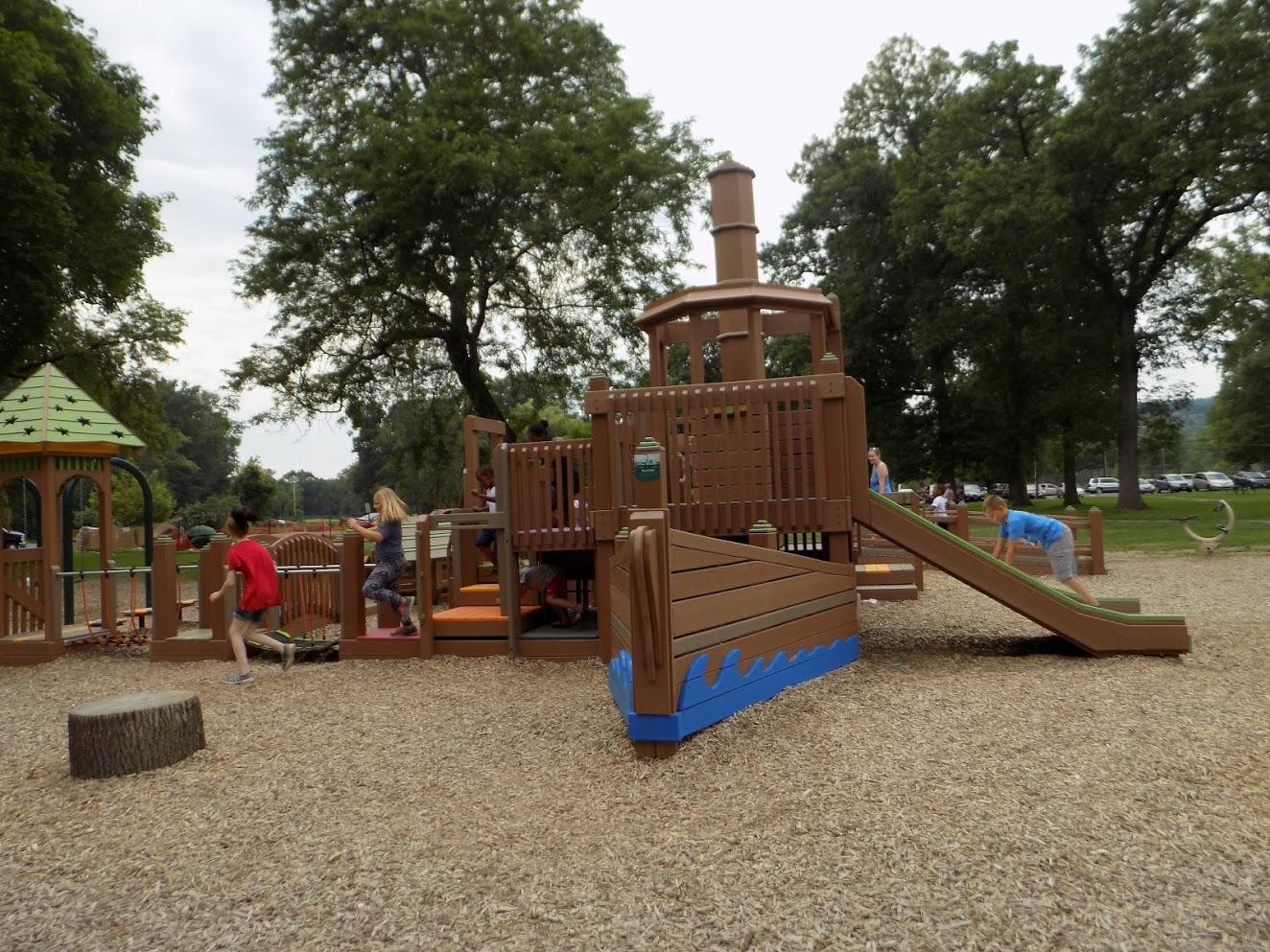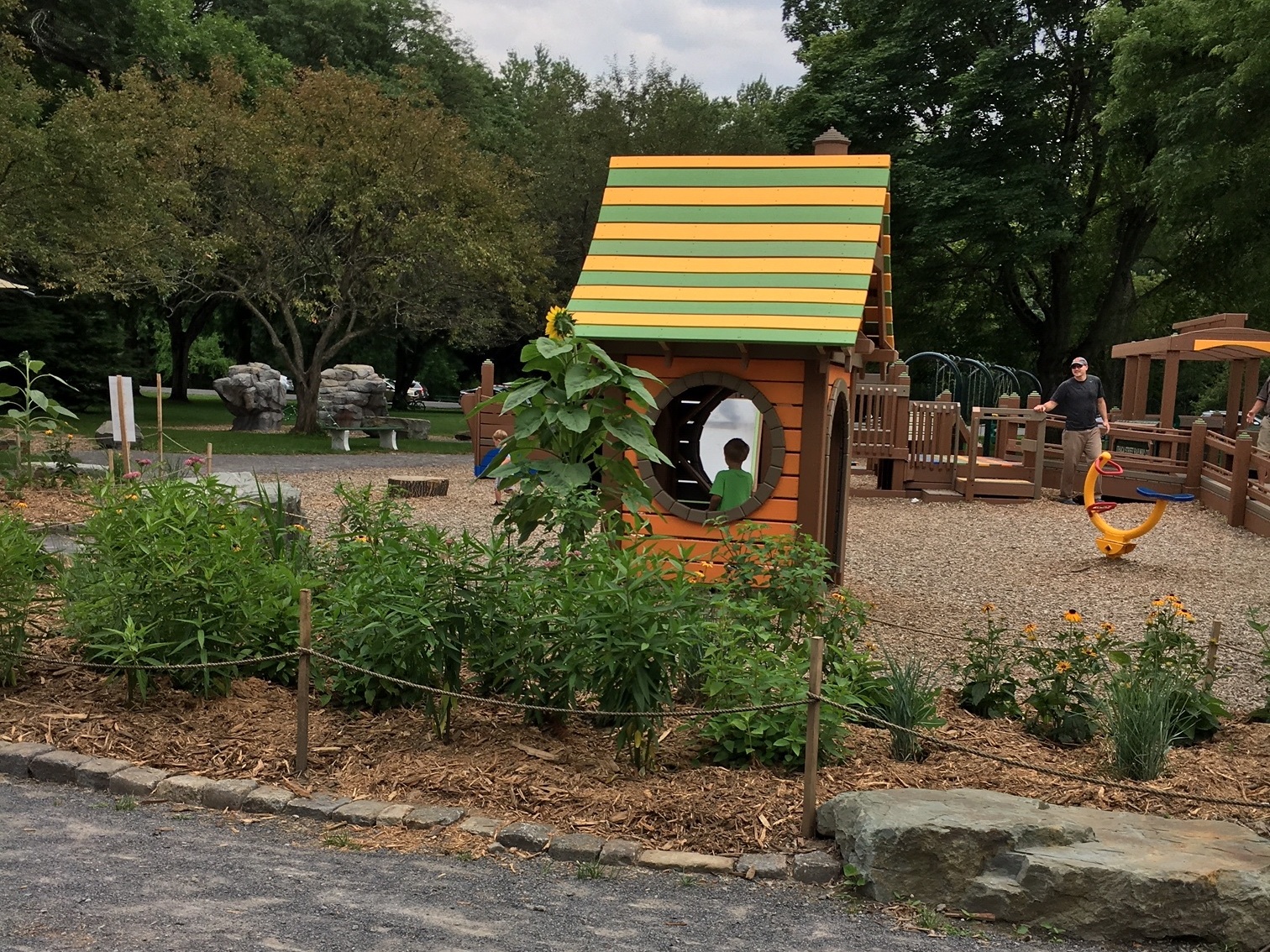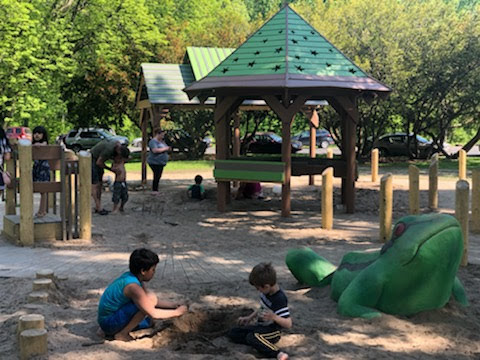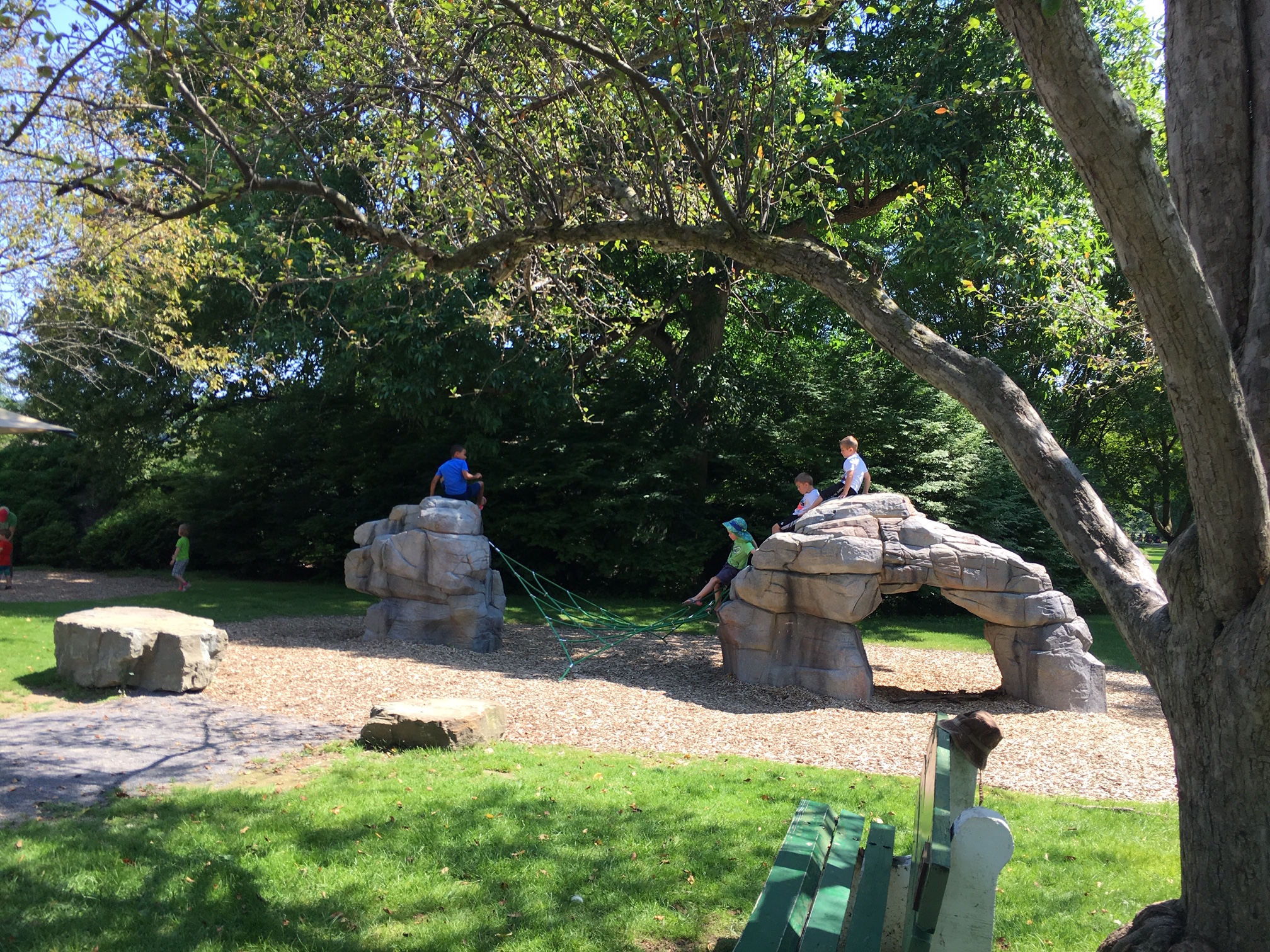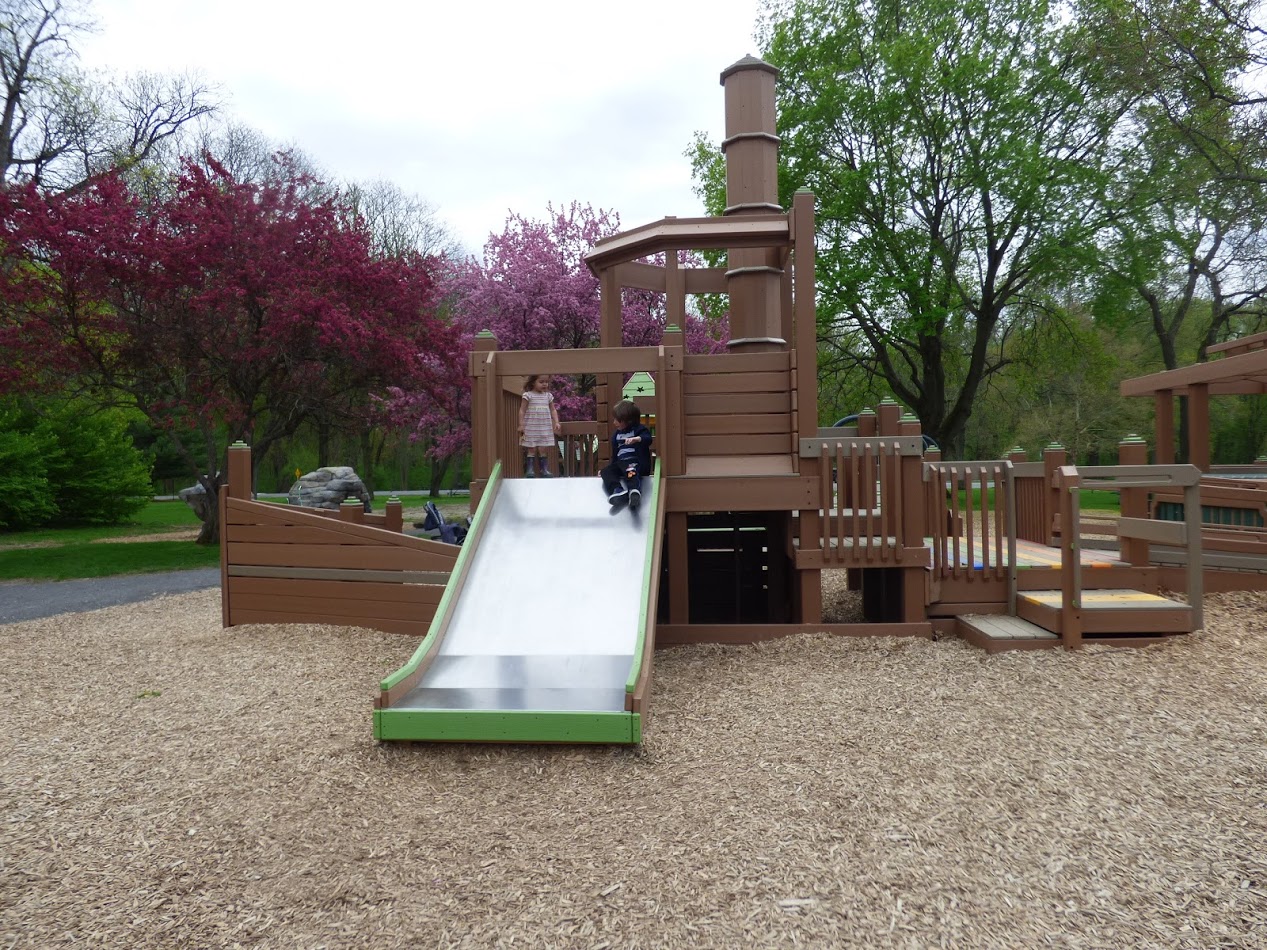 Grant Received for Cascadilla Boathouse Restoration
Friends of Stewart Park is delighted that Historic Ithaca was awarded a $367,000 grant to restore the exterior of the Cascadilla Boathouse, with the funds going to the City of Ithaca to Complete the Project.
Wharton Studio Museum and Park Visitor Center project gets grant
In October, 2018, New York State Senator Tom O'Mara presented WSM Executive Director and Co-Founder Diana Riesman (Riesman is also chair of FSP), and Rick Manning, FSP Executive Director, with a big 'check' valued at $450,000 in support of developing the Wharton Studio Museum and Park Visitor Center along the lakefront and Waterfront Trail in Stewart Park!